Photo:

Vladimir Averin

| Glasnaya
Mass Media Defence Centre and its director Galina Arapova have provided legal assistance to journalists and editorial board members across the country for 25 years, including six years of work in the 'foreign agent' status. In the last five years, the Centre has handled almost 600 cases in court and given legal advice over 22 thousand times. Among those whom Arapova and her colleagues have represented in court were Novaya Gazeta, IStories, Holod, Kommersant, Rossiyskaya Gazeta, The New York Times, hundreds of editorial boards, television companies, and bloggers from different regions of Russia.
Galina Arapova told Glasnaya why pretty much the only organization that professionally asserts the journalists' rights to the freedom of speech works from Voronezh. She also recalled how judges and prosecutors attended the workshops of human rights defenders and reflected on whether you can keep your sanity living with the 'foreign agent' label.
"I would just sit around doing nothing"
I studied law at Voronezh State University. I actually had always wanted to become a mathematician, I liked how logical this science was. However, at some point, I realized working with numbers my entire life was not for me. I needed something just as logical but I also wanted to work with people and help them. After giving it some thought, I decided to be a lawyer.
Every teenager has a hypothetical understanding of different professions. I had never met notaries, prosecutors, or judges. In my head, a jurist and a lawyer were the same profession. It was someone who always played a positive role—a person who defended others. At the same time, I had never met a single lawyer in real life before entering the university. Both my parents worked as manufacturing technicians, so they mainly had friends of various engineering-related professions.
I started working right after graduation, when I entered a part time PhD program. At first, I was a legal advisor at a state engineering bureau. I didn't have to go to court because they never had any problems. I felt like I was wasting my time: I was surrounded by wonderful people but they clearly didn't need a lawyer. I was so bored I even started translating the Constitution into English. It was seemingly comfortable: I would just sit around doing nothing and nobody bothered me. But I easily get bored of this "comfort". I am a person of action, so I needed to do something. It was not like I was striving to drop everything and go save the world. But my job didn't match my expectations of working as a lawyer. Then I got a job at a real estate company, where I only stayed for a month. Everyone there followed the law of the jungle and I knew I wouldn't fit in. One day, a colleague who was also planning to quit told me, "Look, some Moscow organization is looking for a lawyer. Maybe you should check it out? It's called Glasnost Defense Foundation." I said,
Of course, we all knew the word glasnost: Gorbachev, perestroika, glasnost. I asked what the Foundation was doing and the answer was, "They defend journalists or something." I didn't know any journalists. We didn't study media law in university and it wasn't really a thing at the time—it had only been three years since the Law on Mass Media came into force. My diploma says I am a lawyer and a jurist but we never had a media law course—and they still don't have it in law schools. I only read the newspapers my parents had a subscription to. Usually, I went for the last pages with jokes and recipes. Various magazines and Roman-Gazeta were way more interesting to me. We started learning about history with the help of newspapers only when I was in high school, in the middle of perestroika. It was exciting, the press educated us about history and the world and showed us what critical thinking was.
So, Glasnost Defense Foundation was supposed to be just another job for me. I didn't know what to expect and was open to something new. Defending journalists didn't look like something special to me. Moreover, I didn't know why they needed to be defended. They were looking for a lawyer, I was searching for a job, so I thought, "Why not?" And they hired me.
At the time, I couldn't even imagine how interesting that work would be and that I'd be so passionate about the new field of law. We learned from the best media lawyers in the world who participated in international conferences and summer schools at Moscow State University School of Journalism. I had professional growth opportunities, like-minded people around me, and the wonderful team of Glasnost Defense Foundation. There was also a unique atmosphere that Alexey Simonov was creating with his bright personality, leadership, and charisma. He was a special person who strongly influenced my future. If it weren't for him, I wouldn't have become who I am today, so I'm really grateful to him. I got lucky to start working for Glasnost Defense Foundation 25 years ago, despite all the difficulties we are facing now.
Glasnost Defense Foundation was established in 1991. By 1995, they realized that being in Moscow made it hard to understand what was happening in the regions. They needed people on the ground. It was necessary to record and check cases of journalists' rights violations, keep in touch with local journalists, provide them with legal advice, help them, and host workshops. The Foundation started working with regional journalists and lawyers.
Initially, Glasnost Defense Foundation wasn't supposed to defend journalists. It was a project of the Union of Cinematographers—Simonov was one of its founders. The idea behind the Foundation arose from the censorship problems in cinema. But during that period, there was a lot of violence towards journalists. People demanded openness from authorities and suddenly, journalists started needing support and help. So, the Foundation became the first Russian organization monitoring rights of the press and freedom of speech violations.
Photo:
Vladimir Averin | Glasnaya
In 1991, the Law on Mass Media was adopted and they started actively applying it. However, neither journalists nor public authorities fully knew how to implement that law. So we, the Foundation, were the first to promote its practical application. We started explaining how to apply the law in real life to journalists, prosecutors, and judges.
It may sound rather like a fantasy in 2021, but we had a cooperation program with the General Prosecutor's Office. When I started working in the Foundation, we began to have joint workshops. People from the Information and Public Relations Department of the Prosecutor General's Office and lawyers of the Glasnost Defense Foundation came to different regions. Local journalists, regional prosecutor's office staff, and prosecutors' assistants all attended the workshops… The interest was mutual.
We studied the issue of access to information—what should be done for the prosecutor's office to answer a journalist, how they should respond to requests for information about criminal cases, and what information is confidential. At that time, no one had any questions about whether the prosecutor's office should respond to journalists' inquiries. Both sides were focused on cooperation and learning to understand each other. We held a huge number of these workshops—we kept having them until mid-2000s, that is, for ten years.
Now, we have laws that require public authorities to be transparent, share their work on the Internet, and organize press conferences. These laws didn't exist back then but there was more openness. Today, they make you go through hell when you request information—you have to contact the press office and send a written inquiry. And all that for them to reply with a formal letter saying no. Of course, there have always been situations when journalists got kicked out of press conferences, but way less often than now. Although the level of violence against journalists was higher at the time, they were treated with more respect.
Apart from the prosecutor's office, we worked with judges. I've handled numerous defamation cases. Of all lawyers in the country, we must have had the highest concentration of this type of proceedings. Our lawyers know everything about defamation. That's not usually the case with judges of district courts though—they are used to handling divorce or dividing property. So when they come across a defamation case, especially with a journalist and a big local bureaucrat involved, they don't know what to do. But our Foundation knows. That was probably the reason they asked for our assistance—they saw we were experts in this field.
There was a huge number of educational programs for judges and prosecutors. All the people who now make those weird policy decisions have done tons of exchange programs and visited the U.S. and European countries. They went there to see how state institutions were functioning and how judges and police officers worked. Oddly enough, they still do that—they just don't talk about it publicly. For example, within the Council of Europe, Russian courts regularly visit the European Court of Human Rights to attend lectures and workshops.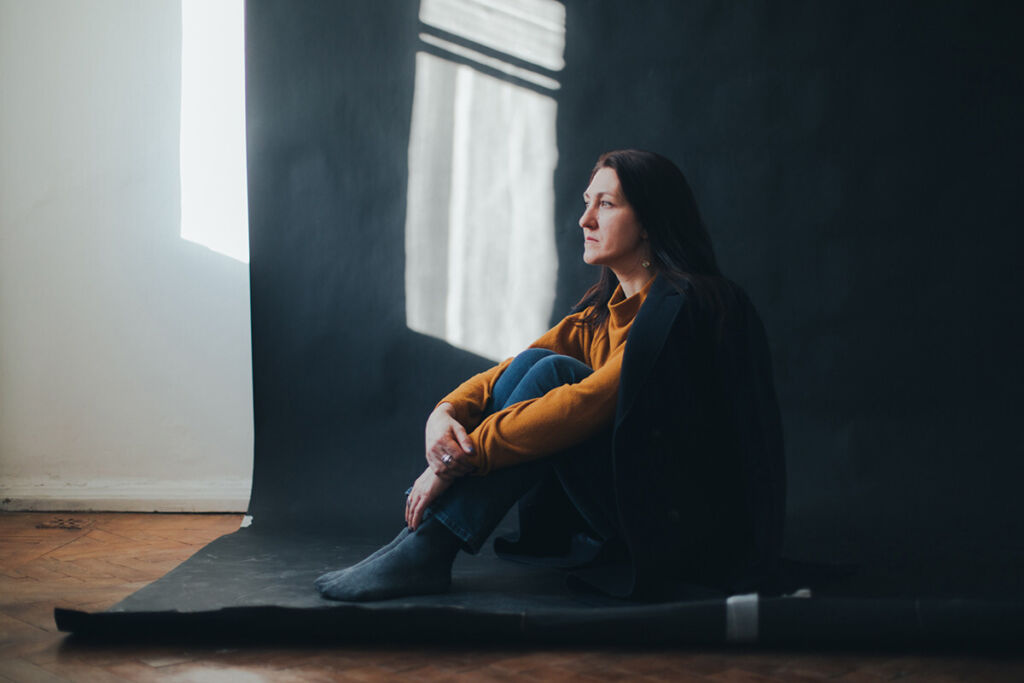 Photo:
Vladimir Averin | Glasnaya
Can you imagine a non-profit organization coming to public authorities and offering to teach them something? Paradoxically, more often than not, we did not come to them, but they came to us. Those could also be multi-year cooperation programs at the level of the Judicial Department and the General Prosecutor's Office. Until the spring of 2015, many regional courts invited me to teach workshops on Russian media law or applying Article 10 of the European Convention on Human Rights. Sometimes, there were so many invitations I had to put them on a wait list. I am not saying we were the only source of knowledge. But those workshops were always full of practical information. We invited excellent experts, including European judges and ECHR lawyers. There was a lively exchange of views, the judges did not just listen, they also participated in practical exercises, taking on the role of a "freedom of speech lawyer." I remember how engaged they were—they improved their qualifications in a narrow but important area of ​​information law and the law of the European Convention. It was much more interesting than just reading the updates in Consultant Plus.
"Who are you, again?"
We worked as regional members of Glasnost Defense Foundation for a year. Then, Simonov suggested creating a network of independent organizations in regions. There were eight of them in 1996. We registered the Mass Media Defence Centre, which only worked in the Central Black Earth region at the time. But in about five years, we were the only regional organization left. Living and earning money was hard—for many of my colleagues, it wasn't their principal employment.
I dedicated all my time to the Centre. For me, it was primarily a legal practice. The fact I was a chair of the organization was of secondary importance to me. Before the 2000s, I was the only staff member with a law degree. I gave legal advice, went to work trips and courts, and defended journalists until I realized I could no longer do this on my own. So we hired the second lawyer, then the third one… You know the rest.
In the first years of our operations, we often dealt with stereotypes. For journalists in the region, I was just a young lawyer, a girl who ran around saying, "Let me defend you!" They responded with "Who are you, again?" The editors had no reason to trust either the Foundation or our young Mass Media Defence Centre. We did not have considerable experience or reputation. We just kept on working and offering help.
Gradually, they started changing their attitude. The journalists got interested in the Centre and began to write about us. Then they started consulting with us, including those editors who didn't take us seriously at first. It's the same with doctors: you trust the specialist somebody recommended to you. People began to contact us about ten years after we started working—when we already had experience, credibility, and reputation. It made no difference to me whether to represent an editor-in-chief of a big magazine or a journalist from a local newspaper. Sometimes, I traveled to a remote area, and they didn't have a hotel there. So I had to spend the night on a couch in their office and I was fine with it! They needed help, too.
However, the very first case I handled was very high-level. I had to defend Valery Mirolevich, Izvestia correspondent and one of the most significant journalists in the region at that time. The governor of the Lipetsk region filed a lawsuit against him. Valery and I became friends after.
"We can help them stand up for their rights"
Initially, our mission was defined by the Glasnost Defense Foundation: we protect all journalists. We had only two limitations: firstly, we do not interfere in conflicts between editorial offices and conflicts between a journalist and editorial staff, and secondly, we will definitely not defend the pro-Nazi press.
From the very start, it was clear our defense was really needed in small towns and villages. We've had many cases when someone from a local authority sued some local small-town newspaper that had three employees. For them, it is a huge problem.
There are usually almost no lawyers in those small towns and villages. And even if there are, they are all under the administration authority. An editorial office has no money to hire a lawyer. And if they hire someone, it doesn't necessarily mean this lawyer is competent enough. So when we come, our defense gives a lot of hope to the newspaper. We won 97% of defamation cases.
It is very hard to get justice for a regional journalist—especially the one from a local newspaper. It's considered an achievement of the global scale.
But we can help that person stand up for their rights. We never hesitated to provide our assistance even if the clients couldn't pay. We genuinely wanted to help. The more experience we gained, the more major publications were interested in our services. Today, even state media ask us to represent them in court because they know we do it better than many other organizations—we are more experienced. We usually hold between 30 to 50 consultations daily. Not many lawyers working for editorial offices have as much professional experience as we do.
What issues do we advise on most often? Advertising, copyright, defamation, privacy, risks associated with publishing photographs, sources confidentiality, fake news, rules for covering protests, reasons for which a website may be blocked, arrests of journalists, and how to behave during a police raid. Several years ago, some of these case categories did not even exist.
Photo:
Vladimir Averin | Glasnaya
We have a certain rule when it comes to pro bono work. We handle a lot of cases on behalf of journalists for free and provide advice to journalists, bloggers, photographers, and even lawyers. But our workload keeps increasing while our resources are limited. So we have to keep our priorities in check. Do you need our assistance? If a case is related to freedom of speech, we will represent the editorial office for free. In case it is not, but we're competent in the issue, our lawyers can represent you in court. But we will expect you to pay—just like a regular legal office. For example, we know how to register mass media, write bylaws and contracts, and are well versed in advertising and copyright law. However, it is not a public interest issue. We use the money we make to support the work of the organization so we are able to help journalists for free in case of a public interest issue. This is how it works all over the world: you earn money in a commercial way and spend it on pro bono public interest work. I think this is the right thing for us to do.
"A baptism by fire"
I was once put through a baptism by fire. No other case can scare me now. In 1998—I was 26—I was handling a case for a local television company. They were sued by the local branch of the Russian National Unity (RNU). I was representing the journalists—and I was receiving death threats.
The television company made a video about a supposedly real Nazi group marching through Novovoronezh the day before 9 May. They had black uniforms on, very similar to Nazi ones, with red armbands on the sleeves depicting something like a swastika. The marching guys looked like they were about 17–18 years old. They were led by an adult man with a German shepherd dog. Someone called the TV company saying, "We have Nazis marching through the city." They came and filmed a report. When this report was broadcast on air, they did a voiceover saying, "I feel like we've seen this before" then showed fragments from Triumph Over Violence movie. The journalists didn't call these guys Nazis, they just showed the similarities.
The Voronezh branch of RNU, which was very active at the time, filed a suit to defend its business reputation since they had been compared to Nazis. My goal was to defend the television company and its right to make such comparisons because it was their right to freedom of expression. In court, we had to prove that RNU members not only looked like Nazis but also had an ideology similar to them. We dug really deep.
One of the guys, who had left the party, brought us the RNU charter, so we got a chance to use the text for the comparison. A statistical agency conducted a survey for us. When they showed a swastika and a kolovrat to respondents, they all said the two looked similar. The judge, a grown man, felt scared at the trial—young people were marching across the courtroom and acting aggressively. The judge was sitting all hunched over.
A few journalists I defended and I went to the prosecutor's office right after the trial. We filed a report saying we had received death threats. They initiated a criminal case. My classmate was a prosecutor at the prosecutor's office of the area. He said, "Listen, if there was a dead body, we would process the case, but there's only threats, it's nothing." But we knew it was serious. At the time, there were swastikas painted all over Voronezh. Jewish families were leaving the city. Russian National Unity members, together with the police, were patrolling the city and handing out their newspapers in the city center. I received another threat in three months. The deputy chairman of the Voronezh RNU branch was following me on the street: he came up to me and we talked for an hour. The look in his eyes really showed he could do anything.
Then, Simonov made me leave Voronezh for a month. At first, I lived in a "secret" flat of his sister Masha in Moscow. Next, I went to New York to visit a friend. They started looking for the guy that was following me, but didn't find him. The FSB member supervising the RNU promised me I would be safe. And soon, RNU members lost their influence and power. RNU was later declared an extremist organization.
Now, when I handle cases and think of personal security, it feels like another kind of risk level. When you have a case against some bureaucrat who has power and connections, there is a risk they will pressure a judge into making a decision they want him to make. There is a risk of losing the case, which can be disappointing, but it's another risk level, don't you think?
We handle all kinds of cases, including those that involve really powerful people. I was in charge of The New York Times case when Vladimir Yakunin sued them. I had cases initiated by the governors of several regions against journalists in these regions. But it has never felt as dangerous as that one time I told you about.
We understand the risks now: you can be declared a foreign agent, they can open a criminal case against you. But we have been doing this for so long… You can't simply give everything up and leave to do other things like selling flowers or providing legal support for real estate transactions. You are already well versed in all this and can be helpful.
We measure the risks, including those for our loved ones. They understand. In our country, being a family member of a human rights defender is also a risk. I must say I am incredibly grateful to all our staff. They are not revolutionaries or fearless heroes. They just do their job professionally and efficiently. Knowing about the potential danger, none of them have yet packed their things and left.
"I witnessed the rise and fall"
In 1999, shortly after the RNU story, I went to study in England. It was a Council of Europe program for practicing lawyers. By that time, I had already handled a bunch of court cases, but I knew nothing about the European Convention and never used it. Then I discovered an amazing new world: it turned out that the Council of Europe and European Court were not just empty words but an astonishing deep approach to the logical analysis of each case, with a whole system of evidence.
After Russian law schools, our lawyers adopt a utilitarian approach. We are taught civil law and how to apply the written laws: there are rules, and if they say no, it means no! The only thing I remember from an international law course at the law school is the international transport rules. They didn't teach us human rights there. Now, of course, there are lectures about it, but we didn't have anything like that. The judges surely didn't have it either.
Photo:
Vladimir Averin | Glasnaya
Imagine that you are a judge, a lawyer comes to you and starts talking about the European Court of Human Rights case law. Of course you wouldn't get it. Some judges said: "Why are you referring to European law? You should work with the Civil Code, the Supreme Court resolutions, we have Russian laws here." This is an example of obvious legal nihilism.
So we started holding workshops about this topic for judges. They discovered a big and interesting legal world—it was jurisprudence of a different level. Not because ours is bad and European is good. It's just that the reasoning in court decisions is completely different. When we showed them how legal approaches and precedents of the European Court could be applied in national practice, it led to impressive results. The judges felt more confident having the advantage over their colleagues who didn't have that knowledge.
Today, our government is making it clear that we shouldn't refer to the ECHR—we have different values and our law is more important. I witnessed the rise and fall of interest in international law. I saw judges become interested in all this. And even when the government started talking about national law supremacy, those who had turned to international law before, in fact, continue to apply it.
"We still lack self-respect"
What is freedom of speech for me? That's a very difficult question. Our lawyers and I came into this field not because we were ardent advocates of freedom of speech. But as you explore the topic more, you genuinely start believing that freedom of speech is a value worth protecting. Freedom of speech is not only important for journalists as their professional tool. It is important for everyone.
In recent years, there has been a wave of investigative journalism in the country. And I feel like when they keep releasing these projects one after another, people begin to respect journalists more. You want to be involved in it and help journalists do their job and make society and our lives better. Freedom of speech has a different meaning for everyone, it's always personal. For some, it is an opportunity to read whatever they want; for others, it is about expressing their thoughts without being silenced or laughed at. The journalists we work with are very different: some got their education in the Soviet times, some are young, and some changed their career paths to become journalists. These are very different people with different attitudes to their purpose. Some might not know anything about the mission at all and still become interesting authors. And sometimes, they are much better at journalism than those who graduated from journalism schools.
I believe people in our country don't have enough self-respect. They are not ready to defend their rights because they can't say when their rights have been violated. It seems to them that everything is fine. They may think: I have a car, an apartment, I can go to the store and buy what I want and not stand in line like in the 1980s, I can go travelling somewhere.
Many believe that freedom of speech is being able to do anything one feels like. They think it's about allowing child pornography, drugs, and people doing whatever they want on the Internet. People don't understand that freedom of speech is when you can freely express your opinion and not be fired or persecuted for it, when you receive reliable information from the state that affects the quality of your life. In my opinion, freedom of speech is about self-respect.
I remember one story that really shocked me, it happened in Sweden. I teach a professional development programme for journalists in one of the universities there. Sweden was the first in the world to introduce a freedom of press law—it happened 300 years ago. This act is still valid. In the 1980s, they passed a law on public access to information. In every government institution, there is a computer in the lobby. You can come and check the official email account of the mayor or the minister of justice, see who writes to them and how they answer. Many journalists worked like that: in the morning, before the start of the working day, they would come to the mayor's office to check the officials' email—what questions citizens asked them and how they responded.
At some point, while checking one of the ministers' emails, a journalist saw that the minister was in correspondence with his mistress, who was also a civil servant. But the journalist didn't use it to create a sensational headline—he thought that since both of them were doing their job well, the scandal and resignations would not be in the public interest.
It seems to me that this level of reasoning would be impossible in our country. What I'm saying is that we, as a society, still have a long way to go before we get the freedom of speech and understand the importance of access to information. We started growing in this direction, but they clipped our wings. In my opinion, everything that has been happening lately puts pressure on our society, which, as a result, is regressing and doesn't understand these values. Of course, some people go on protests. But there is a vast segment of the population that doesn't understand why we need this whole struggle for freedom.
"Enemies of the state"
Before adding an organization to the list of foreign agents, the Ministry of Justice comes to inspect it first. They came to us in early February 2015 and demanded a bunch of documents. To receive the inspection acts, we had to go to the local Ministry of Justice office. The National Liberation Movement (NOD) members were already picketing outside the Ministry of Justice, although no one had yet declared us foreign agents. It was clear that someone had sent the NOD members there: these boys, girls, and women were protesting against the Media Defence Centre but had no idea of what we were doing and who we were. They didn't do anything when I walked past them—they didn't know who I was and how I looked. Two days later, we were included in the list.
But why? What did we do? We draw attention to the censorship problem, criticize Internet legislation, and protect "disloyal" journalists. It seems like the authorities generally believe that freedom of speech and human rights are pure politics, and it doesn't matter what aspect of human rights you work with. For them, any work of a lawyer, defense and provision of legal assistance, is political activity.
Photo:
Vladimir Averin | Glasnaya
I was the head of the Advisory Council of the Voronezh region Department of the Interior for seven years. I continued to be in charge of it for another two years, even after we were declared foreign agents. The head of the Department of the Interior, a police general, said: "This doesn't concern us. We know Arapova, she has a good reputation, we trust her, I don't see why we'd need to replace her in this situation."
Everyone was really stressed during those days. We were gulping down stress-relieving pills together with one of the women working in the Ministry of Justice. We signed the minutes with her. We were both very nervous, we just sat there and cried. She knew it was nonsense. They forced her to put her name on the document. She fainted in the courtroom during the appeal hearing. We could not examine her as a witness—we rushed to call an ambulance.
However, in such cases, everyone understands it's nonsense, including the judge and even the court secretary. And you already know the judge will make a certain decision, the one he's supposed to make, and the same will happen to other organizations. Other people try to find at least some logic in this, they ask, "Well, those guys organized rallies, but you didn't, right?" No, we did not organize anything. "But those guys are engaged in elections, you are not engaged, are you?" No, we are not. "Well, why did they do this to you then?!"
You lose many opportunities. You receive a lot of obligations—often humiliating ones, and you have to spend a lot of time on them. The state says: "We are doing this in order for you to be more transparent, so that you report on your income." But the thing is, we have always done reports! We are very transparent! Our bureaucracy is half corrupt and a lot of businesses are involved in shady activities, but we have always paid all taxes and submitted all reports.
Okay, now we are even more transparent, now we publish everything on the Ministry of Justice's website. But why do they have to call it a "foreign agent", and not something else? You have to put this questionable label on all the materials you publish. The fine for not popping in a disclaimer is approximately EUR 3,500 to 5,800. Even in criminal cases, the compensation for health damage is less than that!
They make us look like some kind of a fringe group, as if we are doing something bad. But in reality, we just practice law, and that is useful to society. When you criticize some badly written law, you are no different from a postgraduate law student who does the same in his Ph.D. dissertation, or from a legal scholar who writes an academic article for a law journal. Or from an ordinary lawyer who does it in an appeal. It's just that we don't do it in an academic article—in addition to arguing in courts, we give comments to, for example, the Kommersant newspaper. Because when you work in the field for so many years, you understand all the pros and cons of a new bill or the prospects of a lawsuit better than many people.
After all, any professional with a law degree is a person who can read, interpret, and apply the law.
But why can't I criticize them? All I'm saying is that a certain rule is formulated poorly, so it can lead to abuse of power. After all, the state itself claims that all laws must be clear and unambiguous, that they must be applied uniformly. In order to match these standards, they must be written well. If there are loopholes in the regulations, they need to be changed. When a postgraduate student of the Moscow State University School of Law writes such things, it is considered normal. But when you say the same thing, while being a lawyer for a human rights organization, you are declared a foreign agent. Or even a traitor of the Motherland, as the State Duma has been saying recently.
In all countries of the world, human rights organizations are engaged in the same thing—protection of human rights. In fact, they are helping the state to solve some social problems that it might not have time for. If authorities treat human rights activities well, the state and non-state sectors together can solve problems together to make society more harmonious and happy. For example, issues with the penitentiary system or the environment. And they can always find other areas for collaboration. But our authorities see it differently: are you criticizing us for not spending enough money on something? Who is going to benefit from you criticizing us? Who pays you for criticizing us?
They could just accept help, but they are trying to find who benefited from who.
"Justice has no statute of limitations"
The first year of our trials was very hard. But we had a lot of support from journalists in different regions—even those we never helped. Journalists at both the regional and federal levels took our new "foreign agent" status personally—if you put a label on the lawyers who help us, then what's your opinion about us? Many editors put banners on their websites to support us. Within a week, the journalists organized and launched the support page for the Media Rights Defence Centre.
Then our "agency" became a kind of routine, we stopped being sad and angry about it. Yes, we are writing reports to the Ministry of Justice, yes, we have the disclaimer on our website, yes, we have filed a complaint with the European Court and yes, we are helping others. After us, the Glasnost Defense Foundation was also included in the list of foreign agents. We represented them in court.
Photo:
Vladimir Averin | Glasnaya
You just live with this and watch things get worse: individuals and media now get labeled as foreign agents, too. Since we are more experienced in it, we support those who just got added to the list. Everyone goes through the same stages. We had it worse because there was no one before us. It is now clear this is a kind of a badge of quality. A certain segment of society knows that foreign agents are an elite club of decent people who have achieved something in the professional protection of human rights.
We continue our work, but there are many obstacles that make it harder. We used to win 97–98 % of cases completely, and the remaining 2 % partially (when journalists made really big mistakes). Now, in some cases, it's like talking to the brick wall—the judge has this approach that the Internet is evil! If the prosecutor asked to block something, how can they not satisfy his request? If the prosecutor asks to block the entire website, the court blocks the entire website, although we are talking about one small comment, which was deleted a long time ago. Judges don't even try to understand their cases sometimes! It has become harder to handle this category of cases—there is an authoritative opinion that freedom of speech is bad, journalists have gotten out of hand, we need censorship, we are fighting terrorism and extremism, so we should restrict this and that. The judges see these trends and try cases more harshly when it comes to journalists. All cases related to the Internet, all cases where Roskomnadzor is one of the parties. Roskomnadzor is winning the overwhelming majority of cases nowadays. And it's not because their lawyers are more competent, but because it is a state structure working on the front line in the fight for information security.
Yes, it has become more difficult for lawyers—we often don't get moral satisfaction from our work. You keep on working and helping, but in the end, you lose cases one after another.
But this has a different effect on journalists: if they get sued all the time and lose each case, they start losing confidence in what they are doing. Why take on difficult topics when you can write press releases and no one will sue you? Why cover the rallies if it can cause trouble? You don't have to attract anybody's attention, you can work, get your salary, and not have any problems. Therefore, when we go to court with a journalist, we both hope for a positive outcome, just like any other person would. We believe in justice, and when justice can't be achieved, everyone feels disappointed. And getting disappointed all the time, one year after another, is morally difficult and exhausting. But lately, everyone has realized it is necessary to defend yourself in court at least out of self-respect, we should call a spade a spade, even when it is clear that the decision may not be in your favor. We often go through all the trial stages knowing that we will be able to achieve justice only in the European Court, in a few years' time. But this is also important, as justice has no statute of limitations.
Another reason it got harder for us is the increasingly repressive legislation. You can come to work and find out they have passed another law. It's like groundhog day—every morning we receive bad news: they slowed down Twitter, they introduced another bill on disclaimers in the media, they proposed to forbid disclosing information about judges, they started requiring journalists to wear accreditation badges, etc… Ten years ago, the level of restrictions and negativity was way lower.
"You can't just turn off your phone"
Dealing with negativity can be very difficult, so our team tries to distribute the workload evenly. We used to find time to go on retreats. I think we started doing this much later than many Moscow-based human rights organizations. It never occurred to me that you could take the whole team and go somewhere together to relax, take your mind off things, work with psychologists, and just break your regular routine.
I have not yet managed to seriously take care of myself and learn to recharge mentally. I may take a short vacation once in a while, otherwise our work rhythm and load makes me too tense. To be honest, I don't even have time for normal human hobbies I could use to distract myself (other than visiting museums and art galleries during my trips). I need to learn how to do it again.
Photo:
Vladimir Averin | Glasnaya
Because our country is so large, and we are basically the only organization that performs a function of an outsourced legal media service, it often happens that I have not yet gone to bed, and in the Far East, journalists have gotten into trouble. And they start texting me at 2 a.m. Voronezh time—for them, it's the beginning of the working day.
You can't just turn off your phone because journalists work almost 24 hours a day. Sometimes they work late, writing a piece that is to be published in the morning, and it needs to be checked for legal risks.
If they call me this late, it means something happened and they really need my help. For example, police might be raiding a journalist's place. This is when you realize that you are working in an ambulance mode and have to sacrifice your free time to a certain extent.
I envy my colleagues who can write, "I'm taking a month-long vacation, do not call me or write to me!" I cannot imagine leaving for a month and that during this time, not a single journalist would write or call me. We try to let an employee who goes on vacation rest as much as possible. But I can't do that. I should probably learn doing this, too.
I love travelling, but I usually travel for work. I have been to many places, in more than seventy countries. I am very lucky. The more you travel around the world and the more you see how people live in different countries, the more your outlook on life changes—including life in your own country. But if someone somewhere abroad starts criticizing Russia, you start defending it. No matter how well you understand the problems of your country, you still defend it. You can't allow a stranger to judge your homeland. The political regime and my view of Russia are two different things.
The capital city plays the main role in our country, so in all my interviews, the question "why are you not in Moscow?" arises. But why must everything be in Moscow? Is there no life outside of Moscow?
It was probably thanks to my trips that at some point, I realized it didn't really matter where I lived—in Moscow or in Voronezh. I can do my job while being in Voronezh very well. Maybe I am even doing it more efficiently than if I moved to Moscow. Here, it takes less time to commute to work, so I have more time for other things. I have family, friends, relatives, people who I care about and who care about me, here. We support each other and I have the opportunity to see them. This is also important, it is part of my life ecology. You can, of course, change everything, leave everything behind, and build new connections and relationships from scratch. But that's not what I chose in life…
From a regional NGO, we have grown to the level of a federal organization. We have gained international credibility. We are in Voronezh, but this does not prevent large federal editorial offices from seeking our help. And if they are fine with us having an office not on Tverskaya street but in Voronezh, it probably means we have achieved something.
The Influential series tells about women who are changing the social landscape in Russia and taking an active position in life. The Influential is about those who manage to create and contribute to future change.
The material is published jointly with Znak press agency.