Photo:

Vladimir Averin

| Glasnaya
For many years, it was men who immigrated from Central Asia to Russia. However, these days, women are leaving their countries to work in Russia, too. There are many problems they have to face including "temporary" husbands, unintended pregnancies, and, as a result, unwanted children. On top of that, they have to deal with strict laws and adapt to a new environment without knowing how things work in Russia.
27-year-old Zarnigor Omonillaeva moved to Moscow from Uzbekistan to study but ended up staying and becoming a lawyer and a human rights defender. Zarnigor told Glasnaya about the problems of immigrants, especially women immigrants, life "behind the curtain", and a communication gap that is not related to Russian language proficiency.
A girl with a golden gaze
In Russia, my name usually gets mispronounced: I've been called Zarginor, Zaringor, the list goes on. Zarnigor means "golden hair" in Old Turkic and "golden gaze" in Persian. I was born in Fergana, one of the cities the Silk Road passed through. It is ancient but at the same time, it is really modern. Not in terms of the number of high-rise buildings but people of different ethnic backgrounds.
My mom comes from a wealthy religious family of merchants who underwent dekulakization and were sent to Siberia. My grandmother was the only one who came back to Uzbekistan — she was still a kid and had been separated from her family. Not long after returning, she got married to my grandfather. His family also had suffered dekulakization. They had ten children together.
My mom got a textile degree and became the head of the Fergana textile factory. But she had a really hard life, it's incredible how strong she was and how she kept going no matter what. Her first husband she married right after school died (my brother and sister were born in this marriage, they are way older than me). And my dad was not the best. He took advantage of my mom and was paying his debts with her money. So, after three years of living with him, she lost all her savings. Luckily, she still had a flat. People in Uzbekistan usually have private houses but I grew up in a flat. My mom is still living there and I really want to buy her a private house, that's her biggest dream.
"Aren't you worried she will get Russified?"
I was growing up in a Russian-speaking neighborhood and went to a Russian kindergarten. But my mom saw that the Uzbek language was becoming more and more popular. I changed my previous school to an Uzbek one. My mom decided that would help me grow as a person. There was also another reason—people kept telling her: "She doesn't know Uzbek, aren't you worried she will get Russified and go rogue?" So, public opinion also played its role.
I was an A student and participated in academic competitions in school. My mom paid for my English tutor, sewing classes—anything I wanted. My sister was being raised differently, my mom made her do more household chores. But then mom realized that marriage was not everything you needed in life, especially after her personal negative experience. She told me I had to study. I never did the household chores, I learned how to cook pilaf only after three years of marriage. I felt so ashamed of it!
Under the first president of Uzbekistan Islam Karimov, after 9 years of school, you could do 3 years of gymnasium and go to university or you could choose a vocational school. I went to a gymnasium and wanted to become a lawyer. Let me explain why.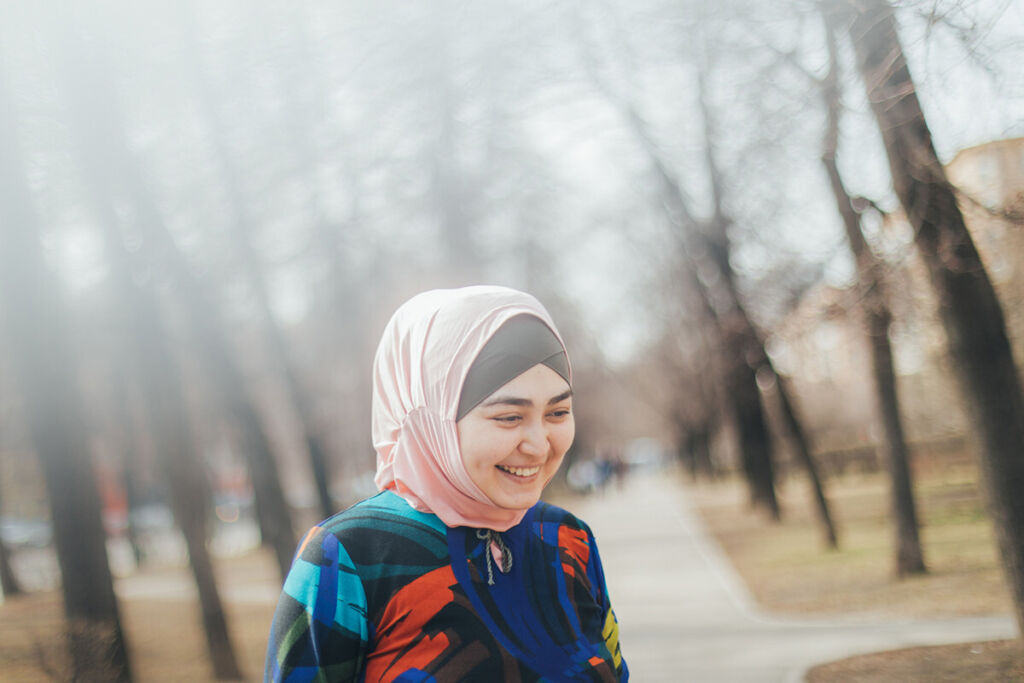 Photo:

Vladimir Averin

| Glasnaya
Before my graduation in 2010, mom and I went to a notarial office. There was a girl at the reception wearing a short fur coat and a lot of rings. She was typing something, then took the papers to a notary and got money for it. They had a rule—you paid the notary officially and the girl got her money off the record. After seeing that, my mom said: "What a nice job, she probably makes good money here." I wanted the same thing.
However, in the gymnasium, I had problems with History which you had to be good at if you wanted to study law. So I decided to become a journalist. I attended journalist workshops by the local Center for Youth Initiatives when I was in high school. That's how I started writing for local newspapers. Many events included Gulnara Karimova, the president's daughter who invited foreign experts. We attended events in Tashkent, so I was in great demand.
While I was studying in the gymnasium, I realized I wanted to have my own business. The workshops really contributed to that decision. Besides, my business plan won at the young entrepreneurs competition. It was about making dresses with ethnic motifs of atlas silk and staple. I came up with a new design. The dresses looked more expensive than regular ones but cost 3 times less. I received a concessional loan as a prize: I had to do a registration of an individual entrepreneur and put a million soʻm (the 10th part of the loan proceeds) on my account. The rest was granted at a concessionary interest rate. At that time, a million soʻm was about $330. I borrowed them from my brother.
At the same time, I was taking my exams to apply to a university in Tashkent. And the day I was supposed to be awarded for my project I found out I didn't get into the university. I didn't have enough points.
The Moscow I saw on Channel One
Before that, I was absolutely sure I would be accepted, I couldn't handle it. Imagine: you are a successful girl, they show you on TV all the time, and then suddenly you fail to enter the university and you have to wait a year to try again. I didn't go to receive my award, I was crying for two days. And during those two days, I decided to move to Russia. The hardest part was to convince my mom. I told her I didn't want to waste my time and that I had a plan of studying in Russia for a year and then switching to a university in Uzbekistan. My friend told me it wasn't that difficult to enter a Russian university. Mom said yes on the condition that I would live with our relatives. Back then I didn't know what it would be like to live in Korolyov.
I bought a ticket with the money my brother gave me for my project, mom gave me another $100.
I arrived at Domodedovo Airport in September 2013. My friend met me there.
We were driving down the Moscow Ring Road and I was thinking: "Where are the skyscrapers, where is the Moscow I saw on Channel One?" My friend stayed in Korolyov with me and the next day she took me to the Red Square, Moskva river embankments, VDNKh, and, of course, McDonald's. Everything was great. I was talking to the tourists on the Red Square in English. But when we were on VDNKh, police officers came up to us, one of them had a machine gun and asked for our IDs. I showed them my resident registration, my friend gave them her student's card, and they let us go. She noticed that it was the first time she had been stopped by the police and suggested it was because of my eyebrows. They were bushy, natural, and very wide. Brezhnev would have been jealous.
Bloody immigrants!
When I went to apply to RUDN University, I asked a woman in the entrance hall for some help. She looked at me and said, "Bloody immigrants! You don't even speak Russian, how are you going to study here?!" I usually talk in a quiet voice. In my culture, you're not supposed to talk loudly, especially with older people. So she just said it and left. And I was standing there crying. I didn't get into RUDN University because we couldn't find enough money to pay for my education there. I went to a few different schools.
I started helping immigrants from my first day in Russia. It began with my aunt, she didn't know Russian well and needed help with some papers. She asked me to copy something from her passport and then started bringing people who needed the same service. I told my aunt who worked as a caregiver that I wanted a job too. She suggested starting to distribute flyers. But I wanted a good job. "You're black, no one will take you", she replied. It's not about discrimination, it's about how you feel about yourself. People come here and after a while, they convince themselves that they have second class status, that they are not worthy.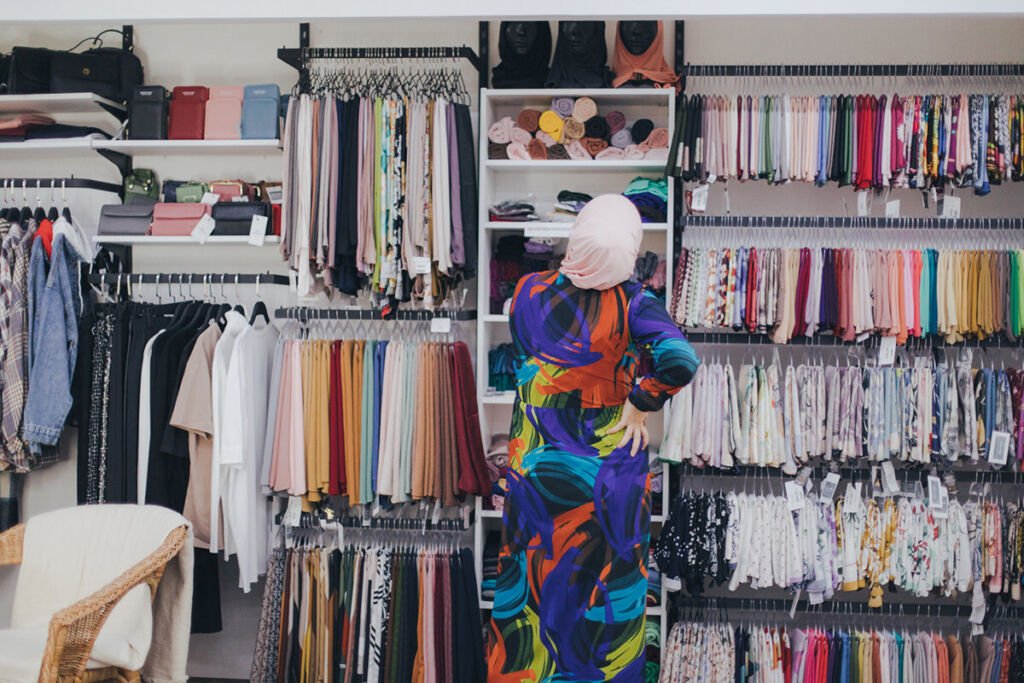 Photo:

Vladimir Averin

| Glasnaya
That hurt my feelings, I couldn't just leave it like that. I didn't understand why people were trying to convince me I was "black" when I wasn't. My aunt and I started having fights, so all the money she was spending on me turned into a loan. She was writing down every box of pasta (people eat separately in immigrant flats). It made me really angry but I knew it was temporary, that I would come back home in a year.
I ended up working in a shop that was something like an American dollar store. I skipped lectures for a month, working was really hard. I left home at 6 AM to come to work at 7 AM and clean the shop. They didn't hire the cleaners and they never paid us extra for cleaning. We had 15-minute lunch breaks and had to take them one at a time. Instead of 20 thousand rubles they gave me 15 and told me to pick something from the shop with the remaining 5 thousand. I was so mad at my aunt who got me that job: I didn't sleep well, skipped classes, and stopped pursuing my goals. It was pissing me off. Since then, I always try to tip the workers when I go to such shops.
Not a lower class
After that, I decided to look for a job and went to a recruiting firm. And so it happened that they hired me. They had a performance-related pay, I earned approximately 20 thousand a month. But I had time to study and days off. I was reading a lot at that time, kept in touch with Uzbekistan, and was getting ready to go back.
I didn't have any problems with my documents and I spoke Russian well, so I never had to deal with serious discrimination.
Then I started working at another recruiting firm. When my sister came to Moscow, I moved into the room they were renting with her husband. He worked as a hairdresser and he cleaned the vegetables as a part-time job. And my sister worked as a babysitter and was taking a nail technician course. We got along well. I had freedom and an interesting job.
After the recruiting firm got out of business, I started working as a manager in an advertising agency. I had to use a cold calling technique. I introduced myself as Zarina, it was easier for the clients. I once called a man whose company worked with outdoor advertising, they made signages and billboards. The place I worked at not only did advertising but also produced supplies for outdoor advertising. He said his name was Navruz and it made me wonder if he was Uzbek or not. When I called him the second time, I asked where he was from. It turned out he was born in Samarkand. And I was like, "Aha! And I'm from Fergana!" He said I didn't have any accent so it was hard to guess. I was interested to know how he managed to open his own advertising agency.
Depressed people from Korolyov
At the time I moved out from my sister's apartment and rented a room in the flat where my Fergana friends lived. They were young guys and girls. One of the girls worked as a cleaner and took hairdressing courses, the guys were cloakroom attendants at the most famous Moscow club called Soho Rooms. They had a lot of pictures with celebrities. I was happy to leave depressed people from Korolyov behind.
There, I always had to fight against this idea that we were "black". I constantly tried to change my aunt's and her flatmates' perspective on it. But they made excuses and it always ended with "we're black and it's normal". And I told them they weren't and it wasn't okay to think that way. For example, they were convinced you couldn't make documents without a bribe. I proved them wrong. And they said I just got lucky because I knew Russian well. So, perhaps, it wasn't because you were "black" but because you didn't know the language? In Uzbekistan, I was studying the history of Russia: take Stalin, who was he? He was "black" too!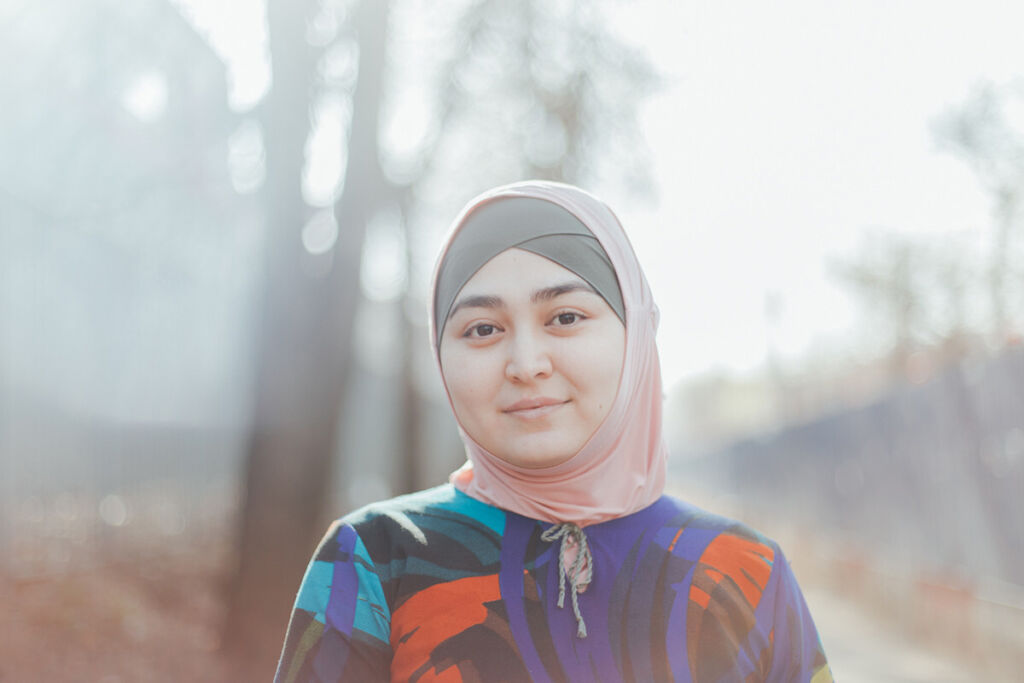 Photo:

Vladimir Averin

| Glasnaya
In Korolyov, there was a group of young Russian men who gathered near the local mall. They cornered immigrants and pushed them. And I know three Kyrgyz boys (they were our flatmates) that started taking wrestling classes to be able to fight back.
In Moscow, such cases were rarer. Guys didn't think of themselves as "black". I remember we went to a mall to have some burgers. And the guy who worked at the Soho club said, "Why are they staring at me? I'm an ordinary person, I don't even have a bright hair color, why are they looking at us like that?" We got along well because we had similar mindsets. You need to change the way you think to stop being affected by other people's behavior.
"You are very beautiful, I'm going to make you my wife!"
We became friends on VK with Navruz. The third time I had a work call with him I asked if he was planning to attend an Advertising Exhibition. He was going to but he couldn't make it, he was busy. So he suggested we meet when my friend and I were taking a walk around the city. The first time I met him he said, "You are very beautiful, I'm going to make you my wife!" I pretended I didn't care but his determination impressed me. We started dating.
When Nowruz lent me a big amount of money to pay for my education, I told my sister about him. She was excited and asked me to tell mom because they were looking for a potential husband for me in Uzbekistan. By the way, I was 16 when they first came to my mom and asked her permission to marry me. But my mom said I had to study. And now she was picking a potential husband for me: one was a doctor, the second one worked in a city hall, the third one was our neighbor, a sportsman.
Navruz's family, apart from his mom, lived in Russia, so I met his sister and he met mine after three months of dating. And then he asked for my permission to send the matchmakers to my mom. In our culture, they don't propose directly but ask if they can send the matchmakers to your family. I spent three days thinking about what I should do. I liked him but I also didn't want to give up my dreams—I was planning to go back home. And Navruz told me he wasn't going back anytime soon. But by that time the Center for Youth Initiatives shut down. And I was counting on it because they partly covered students' expenses. And in Russia, I had a good job and a man that I liked, I fell for him.
So I decided to stay in Moscow. In February 2015, his mother went to mine from Samarkand to Fergana three times. We had our wedding for two days—on the 15th and 16th of May—in two different cities in Uzbekistan. And a month before that, we got married in a registry office in Moscow.
"Men think they're better than everyone else"
I never stopped helping immigrants. Many times I helped as a translator or by dedicating my time to some people. There was a case when an immigrant bought something second-hand and it turned out that thing had been stolen. We went to a district police officer, then to a detective. Everything worked out fine.
Helping immigrants was never my conscious choice, it just happened. People heard about me, found me, and asked for help.
My husband noticed I was helping immigrants a lot and when I was in my 4th year of university, he suggested I take immigration law as my graduation thesis. Since then, I not only gave people advice or filled in the papers but talked to them and tried to find out what had preceded a court's decision. Immigration became a subject of my academic interest, so I started researching it. And to make sure I did it well, I became directly involved in the process. Soon my husband created a website for me — Musofir.ru (the name means immigrant). I wanted to have a platform where I could publish the things I explained to immigrants so that people could read them and not call me every time they had a question. I also had a blog and an Odnoklassniki page.
I once found the address of a man who did this thing with the help of a district police officer (he had his passport copy). And I sent the woman and her child to him. Luckily, the guy was young and single because there are many cases when men have families back home. His parents accepted the woman and their kid. I'm still proud I did that and that's when I started working with women and children.
I often help with medical issues and making birth certificates. If you don't have the latter, they can take a child away from you. I had clients whose children didn't have documents till the age of 7 or even 8! When I gave birth myself, I realized what the reason was. Up until the second half of 2019, they didn't give you birth certificates in maternity hospitals, you could only have them in one of the state and city service centers. Immigrant women simply couldn't go there.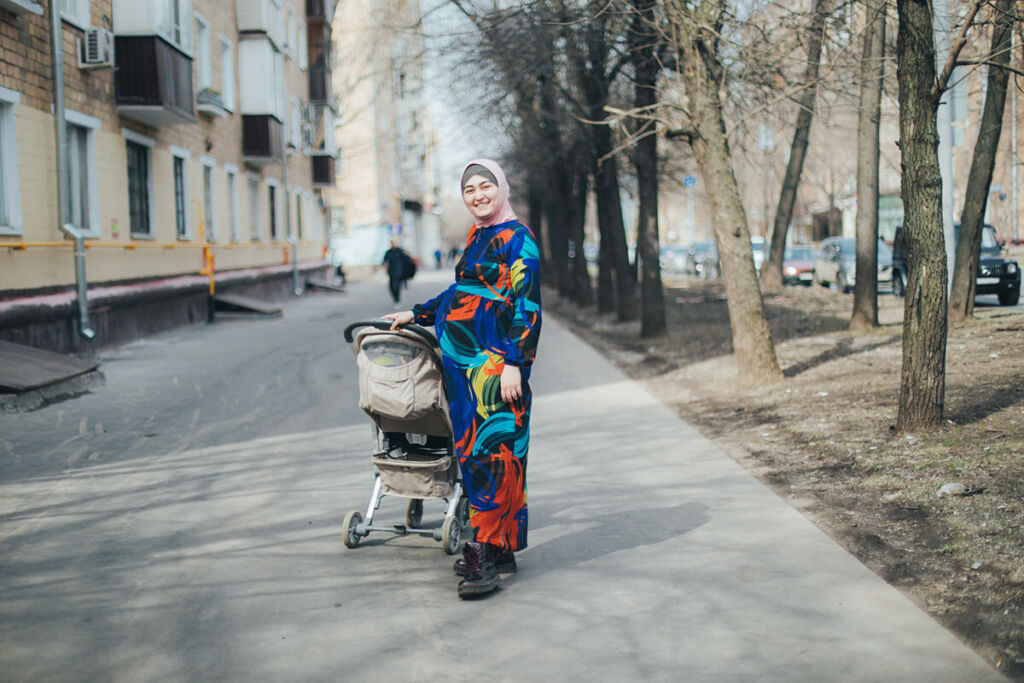 Photo:

Vladimir Averin

| Glasnaya
One time, they checked a woman's documents but she only had an old Uzbek passport that had expired. And she obviously didn't have any child's documents. She was taken to a police station and was to be deported and her child was to be placed in a rehabilitation center until they made sure it was actually her child.
Together with this woman, we went to the maternity hospital she gave birth at. But they refused to help us and we filed a lawsuit. We established a fact of birth and proved she was the mother of that child. Now we had to file another lawsuit to cancel the deportation and return the child by judicial procedure. It took us 5 months but they finally returned the child. We solved the issue with child services with pre-action protocol and fulfilled all their demands.
The mother swore she would go back home and make the documents as soon as she got her child back. But she didn't. It was the third time I knew about what happened after I helped. Other women just disappeared. The moment they get their children back they usually block my number so that I can't ask them about what happened next. But this woman picked up and said she didn't go anywhere because she didn't have any money and that she was working as a cleaner for 35 thousand rubles a month. I told her I was ready to take care of her kid while she was saving for the tickets. After the child was with me for two months, she said she had saved enough, took the kid, and disappeared. I called her in a month, and she was drunk… I got really mad.
When it comes to women's problems, it's usually access to health services and children's access to education. There are so many women with gynecological, heart, and blood pressure problems who ask me for help. For example, a woman with heart pain calls an ambulance, they come, give her an injection and tell her to go to a hospital that only accepts patients with health insurance. Even if, say, she has it, it still doesn't cover a cardiologist's services. In such cases, I give them the numbers of our doctors from Uzbekistan, Tajikistan, Kyrgyzstan, who are willing to help, whose services cost less.
I don't help with abortions because it goes against my religious beliefs. But the doctors who I send my clients to with different problems, tell me that they get at least 10 calls about abortion a day. It could be one woman that keeps calling and begging them, sometimes it's different women. It's a myth that it's only young women who get into such situations. Even 50-year-old women get pregnant because they think they have menopause. Young girls usually know about contraception because of the Internet.
Female immigration is a rather new phenomenon. It used to be men who came to work here, and now many women come too. A lot of them come with their husbands and work until they get pregnant.
They think it's their destiny to be with a man so they prioritize their relationships and are ready to tolerate disrespect, humiliation, and insults. They still haven't realized they can be happy without men.
That's why there are no cases when women break up with their men and go back home. It's the opposite, it's men who break up with their women they lived with for a year or two. They leave their children and go away. Because men think they're better than everyone else. He might have a wife back home, or he can leave and marry a new young woman.
Unwanted children
The third significant problem immigrant women have is unwanted children. It's a very sensitive topic for me. It's not necessarily an illegitimate child, sometimes it's their husband's baby. They just don't want that kid but they have no money for an abortion or it's already too late to make one. And that's when they want to give a child away. And they usually ask for money for it. Nobody says they don't love their child, they say "I don't have enough resources to raise the baby", "I wasn't planning it", "My family doesn't know", or "I'm not officially married to the father" instead. Some girls said they had been raped. Some couples were officially married but a husband was abusive. They had excuses like "We already have 3 children we can't support, we don't need another one." In families like that, domestic violence is predominant. I saw these women with bruises.
It's usually done through social networks but they are in the national languages. I always report such pages. I can't remember how many of such pages I shut down! Is that a problem? If I see 10 ads like that in a single month, I think that's a problem! It's ten lives!
I helped more than ten women to give their children away. It was all legal. One girl decided to leave her baby in a hospital but they told her the child would end up in a Russian orphanage. And she said that putting a child in a Russian orphanage was even a bigger sin because they ate pork there and had a different religion. Uzbek mothers who are not ready to put their children in orphanages have one requirement—it has to be a Muslim family, preferably an Uzbek one.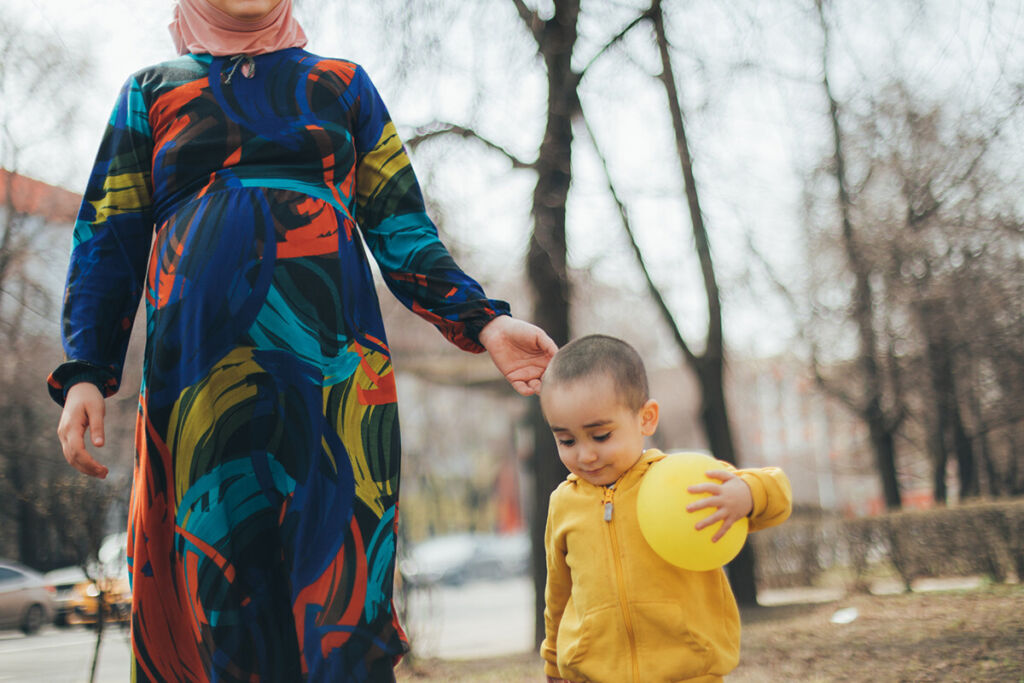 Photo:

Vladimir Averin

| Glasnaya
So that girl started panicking and calling everyone, that's how she got my number. You can't put pressure on such people or appeal to their conscience. It just doesn't work. It's in a child's interest to tell them, "You're right, you're doing everything right but let me help you so that it's all legal and you don't have problems in the future?" You pretend to take the mother's side but at the same time, you resent her. By the time she leaves the hospital you start calling everyone who has ever mentioned they were thinking about adopting a baby.
I always keep in touch with the families I helped to adopt a child, I keep my eyes on them. I'm like a child service for immigrants' children but this problem still bothers me a lot. Even though I understand it's better for a child, I am always anxious I did something wrong. I need to work on this issue with a psychologist. I know ten children I helped to get adopted and they are all living in perfect conditions with good parents. All of them (except for one kid with birth defects who gets special treatment) go to kindergartens, attend clubs, and so on.
If you do something wrong in Uzbekistan, everyone will know, and you're really scared of that. The lack of social control really affects immigrants' behavior because, in their countries of origin, it's more powerful than government supervision.
I'm now researching the topic, gathering material, and planning to switch from human rights protection to educational activities. When I work with immigrants, it's always the same issue. But when I help the researchers I'm currently working with, I feel like I'm doing something for the world and history. My research will result in informational and educational programs for women. And with time, my audience will grow.
Adaptation challenges
The immigrants' problems are connected not to the fact they don't know Russian but to the fact they aren't aware of how to do things the legal way. They face adaptation challenges in Russia. Despite the similarities in our systems, Russia and Uzbekistan are different in many aspects, for example, in the medical system, school education, and so on. So people simply don't know where to go when something happens or they need something, and nobody explains it to them.
Do you want to know what I was doing during the lockdown? I was asking landlords not to kick sick people out on the streets and tried to make employers pay those workers who got ill. But they chose to pretend they never hired them.
Once again, it's not about Russian language proficiency. Having language difficulties is when you know where to go and what you would like to get but you don't know how to explain it. That's when you hire an interpreter and they help you solve your problem.
During the lockdown, even those immigrants who knew Russian were scared to call an ambulance because they were afraid the doctors would start checking their flatmates' documents or taking their temperature. They didn't want the doctors to put the entire flat on quarantine because otherwise, the rest wouldn't be able to go to work and make money. So the immigrants having a fever went out to the nearest bus station and waited for the ambulance there. And I couldn't convince them that the doctors wouldn't try to do anything. That's also the reason why they don't go to the police: they will be asked to show their documents first, and not asked about what happened. That's how things are everywhere.
I like how the Philippines deals with this problem. Their consulates all over the world work with legal issues and help their citizens with papers. And here, they try to give the immigrants a job. That's what a person would end up choosing themselves. It would be way more productive if they stopped arresting immigrants in the metro illegally and checking their documents without legal grounds. We need to make sure a person knows where to ask for help when they get sick, when their wives have to give birth, or when their children need to start school. And most importantly, we need to ensure immigrants are not afraid to get help because they have all the rights to do so.
"I know I am not the problem"
I have experience of being a subject of xenophobia but it doesn't affect my self-esteem. I know who I am and I know I am not the problem.
Let me tell you about my delivery. I had contractions when I got into the maternity ward. You can't go to labor while still having contractions. The obstetrician was screaming at me because she thought I didn't speak Russian. I was under a lot of pressure so I tried to say something back. And she told me, "Don't you dare scream at me, you bloody immigrant!" I was so hurt because she didn't show any sympathy but I couldn't do anything about it.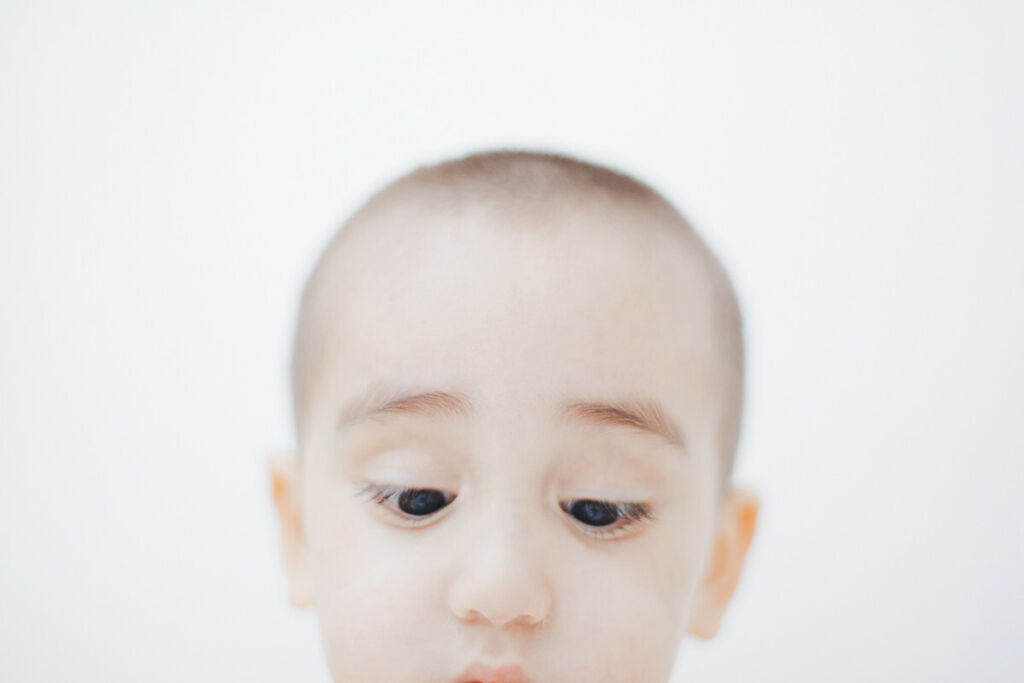 Photo:

Vladimir Averin

| Glasnaya
I was in labor with a doula. I was holding her hand and once I accidentally took the nurse's hand instead. I still remember the way she withdrew her hand. She looked so disgusted as if I was dirty. I felt so helpless and said sorry. I still don't know why I did it. Then, after I was done crying, I went to the website of the maternity hospital. And guess where that doctor was from? She was born in Uzbekistan and worked in a maternity hospital in Tashkent. And she was screaming at me not because she was racist but because that's how they work in hospitals in Uzbekistan. Nobody cares about women in labor there. I was thinking about giving her a bad review but decided not to.
Women often complain that they were treated poorly in maternity hospitals. I think it's not about them not being Russian but because nobody teaches the doctors to establish contact with their patients. Nobody teaches staff to work with foreigners. It is a really big problem in Russia.
I never got so much negative attention before I started wearing the hijab. Nobody made me do it, I decided to wear it myself after giving birth to my son in August 2018. The day after my decision, I went to court as a lawyer. The guards who probably knew about Muslim traditions were nice to me. And the judges were exchanging looks and smiling—I might have been the first lawyer in a hijab they had seen.
I hear the phrase "Go back to where you came from" more often these days. I don't take it seriously, of course. They send me back to my homeland but they don't even know where it is. And it's always older people who say that. I've never heard such things from the younger generation, they are more tolerant.
Popular people in art and show business could be indicators of the state of society. Right now the most popular singers in Russia are Jony, MiyaGi, Elman, Andro, HammAli & Navai, Gunwest, Scriptonite. And Manizha is going to represent Russia on Eurovision! So a younger generation is more tolerant towards immigrants. It is similar to what once happened to the French society and Algerians coming to France.
And older people still mentally live in the USSR and for them, I'm an alien, a girl who ran away from the Chechen war. I don't take it personally, I had situations like that even before I started wearing hijab. But before, people read me as a "black" immigrant from Central Asia and now they ask me why I'm not going back to my aul. I always try to find out where exactly they want me to go. It's a chance for me to learn more about what is going on in their heads.
—Where exactly do you want me to go?, I once asked an old lady who was yet again trying to "send" me somewhere.
—Well, where you were born.
—And what if I was born in Moscow?
—Then go where your parents were born.
—Ok, and what if my parents were born in Moscow too?
—Then why are you wearing this on your head?
—And what do you wear when you go to church?
The old lady then replied that her religion was her business and that I should mind mine. Then I asked her, "And what do you think you're doing right now?" And for some reason, she started complaining that Medvedev, the former president, gave passports to everyone.
Moscow and Russia in general will become tolerant. There is no way it's not going to happen one day. Migration is a natural process, you can't stop it. First of all, because of the decrease of the Russian population. Second of all, because of the progress of people who come and stay. All "non-Russians" are the result of people coming here, adapting, and having kids in Russia. There is a second generation of immigrants in Moscow growing up.
There is a big misconception that Russians have a low quality of life, low wages, and no work because of immigrants.
Times are changing and there will come a day when we will tell our kids that Russia once used to be xenophobic. It's truly a historical period that will see the end of Soviet Union mentality and racism. People will start accepting other cultures and realize that migration is a normal process.
As for me, Moscow became my home. I feel needed here, I can see the real results of my work. I'm like a crossing guard standing at the crossroads—if people get lost, I show them the way out. I help people: a girl got her medical help, a boy went to school, a man avoided fraud, a woman got her documents. I graduated from university successfully and now I'm working in logistics, helping immigrants, and doing research. I'm happily married to Navruz, and we're expecting a second child.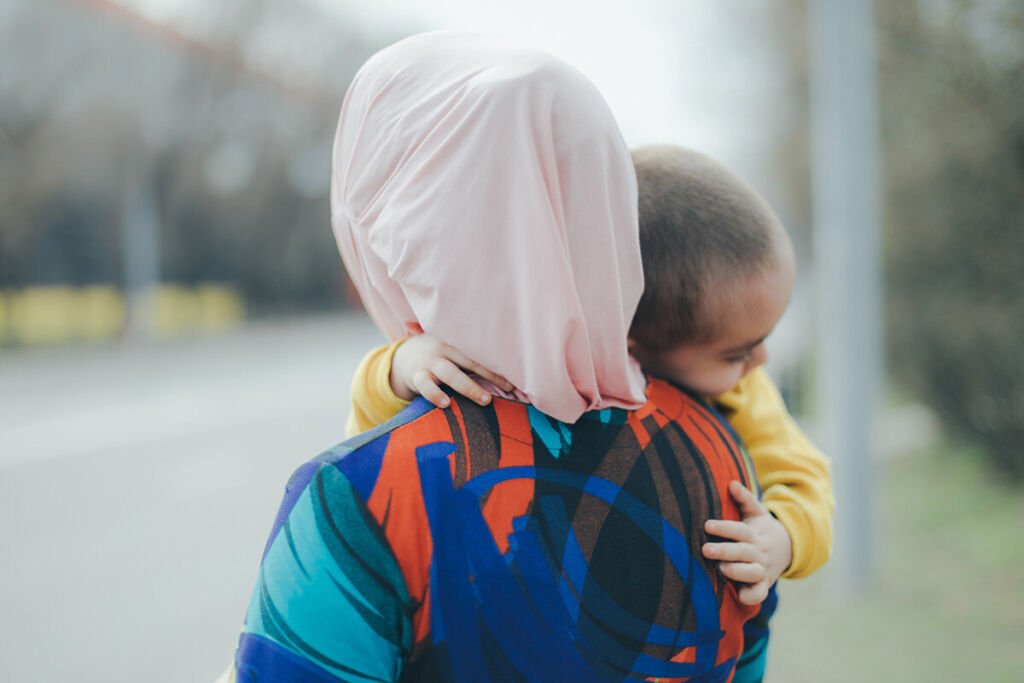 Photo:

Vladimir Averin

| Glasnaya
According to the Ministry of Internal Affairs, more than 13 million foreigners registered in Russia in 2019; 5.5 million of them indicated that they had come to work. As for women, there are 40% of migrants from Kyrgyzstan and less than 20% from Uzbekistan and Tajikistan. Among women migrants from Kyrgyzstan, most of all are under the age of 30, slightly less – from 30 to 40 years old. Among women from Uzbekistan and Tajikistan, there are approximately equal shares of women under 30 and older women; mostly married, widowed and divorced people come from there. In Uzbekistan and Tajikistan, it is believed that social control decreases when you are away from the homeland, so the migration of unmarried girls is not always encouraged. In Kyrgyzstan, it is more acceptable. The difference in wages between men and women is about 4 thousand rubles. This is because men do heavy work and earn more. Women work in public catering, trade, cleaning, where salaries are lower. In absolute terms, women send home less than men, but as a percentage of income, the same share as men (source).
The Influential series tells about women who are changing the social landscape in Russia and taking an active position in life. The Influential is about those who manage to create and contribute to future change.
The material is published jointly with 7×7.